Who We Are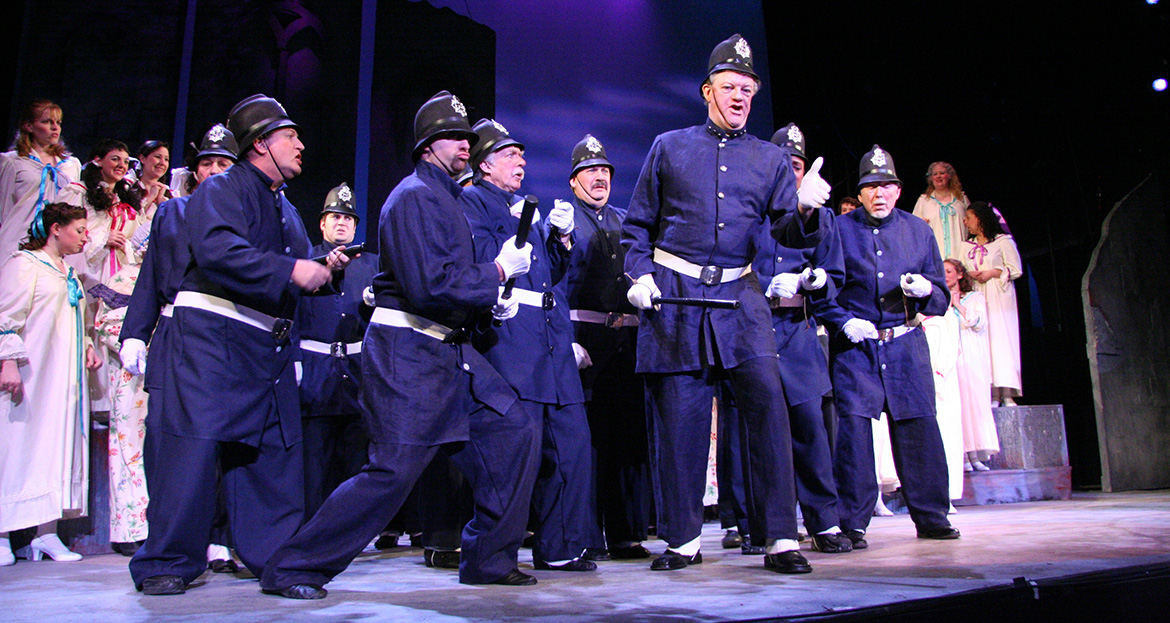 The Blue Hill Troupe brings high-quality theater performances to New York City audiences while raising money for New York City charities. The Troupe has raised over nine million dollars (adjusted for inflation) for its charity partners since its founding in 1924.
Hailing from all walks of life and spanning several generations, Troupers donate their time and energy to produce two full theatrical productions a year: a Broadway musical or light opera and a Gilbert and Sullivan operetta. We also present a concert series each winter. Our net proceeds from ticket and advertising sales each year are donated to a different New York City based charity.
Although we do boast a number of professional theater people in our ranks, most Troupers make a living in other professions. Troupers sing and act, design and build sets, create costumes and props, wire lighting and sound systems, edit and produce the program, sell tickets and usher—in short, perform all the jobs required to put on a first-rate show—in their spare time and for the love of it. The quality of the performances we put on is testimony to the dedication and effort we are capable of as a group.
The Blue Hill Troupe has twice performed at Carnegie Hall with the New York Pops, and was featured for many years in the Metropolitan Museum of Art concert series. On television, the Troupe has been profiled on CBS Sunday morning and the MetroArts/Thirteen performance series.
SPECIAL HONORS FROM the 22nd Annual International Gilbert & Sullivan Festival in Harrogate, England – August 2015
About 50 members of the Blue Hill Troupe took our spring production of Patience to Harrogate, England to present it on August 9, 2015 as part of the International Gilbert & Sullivan Festival.  The production was met with great acclaim and we are thrilled and honored to announce that our company received a number of awards at the end of the festival!
2015 International Champions: Patience, Blue Hill Troupe
Best Director: Gary Slavin – Patience, Blue Hill Troupe
Best Supporting Actor: Brian Wagner as the Colonel – Patience, Blue Hill Troupe
Best Female Voice: Sheena Ramirez as Patience – Patience, Blue Hill Troupe
Best Animated Chorus: Soldiers of our Queen – Patience, Blue Hill Troupe