Sheila Molitz
Died mid-January, 2021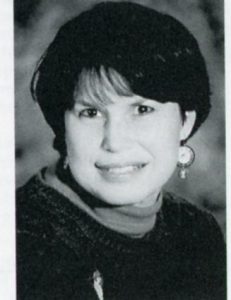 A Jersey girl, born and bred, Sheila Molitz moved to "the big city" to pursue her education in fashion. A graduate of Fashion Institute of Technology (FIT), Sheila went to on have a career in the music business, working in the exciting and hectic world of Rock and Roll and pop music as a production coordinator at Bell Records, later Arista, in the heyday of Barry Manilow, Tony Orlando and Dawn, and The 5th Dimension, later becoming a production manager at Arista with many of those and other major artists. Eventually, Sheila opted for a more structured life in corporate America—which led to an extensive and successful career at Philip Morris, now Altria, in the field of communications.
In 1993, Sheila joined the Troupe and thus began her long history of contributions to the costume committee. Sheila was a skilled seamstress and wonderful designer, heading costume design and production in some Fall Shows such as Pajama Game and The Apple Tree. In more recent times, Sheila was active on the Tickets committee and was happy to lend a hand at functions whenever the Troupe called.
Along the way, Sheila made many friends, savored her Manhattan life, enjoying theater and concerts, and earning a degree in computer science from New York University.
After her retirement from Altria, Sheila returned to her sewing and designing skills and started her own business, creating charming handmade quilts and children's clothing, very popular items which she sold primarily at craft fairs. Sheila was active in the New York City quilting community. As a long-time member of Empire Quilters, Sheila displayed her talent and participated in many of the group's quilt shows with beautiful original quilts.
An avid gym-goer, Sheila also joined a weekly Mahjong game which she greatly enjoyed, until the pandemic curtailed that as well as so many other activities.
Always a cat lover, Sheila shared her life with a series of wonderful feline companions that she nurtured and cared for with much love and affection.
Sheila will be greatly missed by her family and friends, and by Jezzy—her beloved shelter cat.
— Ramona Flood
Return to BHT Memorial Masterlist